Daw Mill 'likely' to shut in 2014, says UK Coal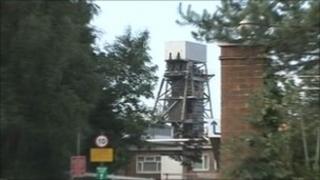 UK Coal has warned that its Daw Mill mine in Warwickshire remains under threat.
The company said in March it was considering closing the pit, with the loss of 800 jobs.
The firm, which owes £138m and has a pension fund deficit of about £430m, has now said it is "unlikely" the mine will remain open after 2014.
Workers at the pit have recently rejected new shift patterns in a ballot, a spokesman for UK Coal said.
UK Coal chairman Jonson Cox said he felt discussion with workers would continue despite them rejecting the ballot.
"While the ballot at Daw Mill has been rejected I don't think that's the end of the matter," he said.
"I think there's probably a will at the mine to reconsider."
The company announced a restructuring plan on Friday to help secure its future.
It also said it had made losses of £20.6m in the six months to 30 June, with Daw Mill contributing to a 20% fall in production.
In March plans were announced to cut up to 200 jobs at Daw Mill to help reduce costs and regulate production to keep it open, the Union of Democratic Mineworkers said.