Nicola Payne disappearance: 25 new leads after appeal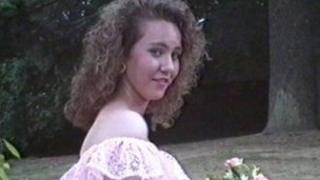 A new appeal over the disappearance of a Coventry mother 21 years ago has produced 25 new leads, police have said.
Nicola Payne, 18, was last seen in the Henley Green area of the city on 14 December 1991.
In June, West Midlands Police dug up land near Purcell Road in the city but did not find any remains.
Det Insp Martin Slevin said the case remains open and that police will investigate any new information.
The appeal for fresh information in December led to an "unprecedented response" on social media sites, police said.
Mr Slevin said: "Following the appeal to trace a vehicle and two men who were seen near to where Nicola went missing at the time of her disappearance we are also following up a number of calls and emails from people."
The last reported sighting of Miss Payne was of her leaving Winston Avenue as she made her way back from her boyfriend's family home. She had a six-month-old baby at the time.
No-one has ever been charged in connection with the case.
A reward of £10,000 is available for information leading to her whereabouts.