Rolls-Royce bosses meet MPs on Ansty jobs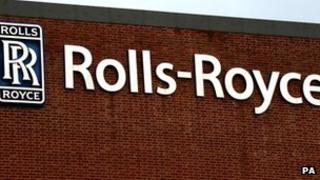 Rolls-Royce officials have been meeting MPs to discuss plans which could see 378 jobs lost at a base near Coventry.
The company announced last month it would be stopping its UK defence operations at Ansty.
The meeting, between local MPs and representatives from the company, took place earlier at the House of Commons.
Coventry North West MP Geoffrey Robinson said he was working with the firm to find alternative roles for those affected.
A total of 800 people are employed at the Ansty site, which is six miles to the east of Coventry city centre. It is also a base for its aerospace business, which is not expected to be affected.
Rolls-Royce has said it hopes to avoid compulsory redundancies.
Officials from union Unite blamed the government's defence spending cuts for the company's move.