Coventry businesses back improvement tax payments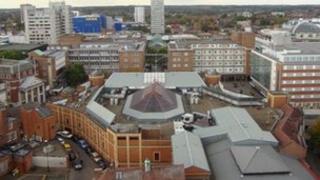 Firms in Coventry city centre will pay an extra tax for another five years after most businesses voted in favour of the idea, the city council said.
The area within the ring road has been a Business Improvement District (BID) since 2007, with retailers contributing a portion of their rateable value.
Coventry BID will have about £450,000 to spend on extra security, cleaning, planting and marketing each year.
The council said 83% of businesses were in favour of the BID.
The Labour-led authority will contribute an additional £425,000 to BID by 2018.