Royal Shakespeare Company reveals record income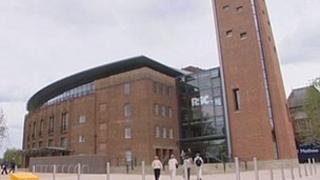 The Royal Shakespeare Company (RSC) says its income rose by a quarter in the past year, its highest figure ever.
Its income rose to £62.6m in 2012-13 compared to £50.1m a year earlier, while box office receipts increased by about 75% from £18.1m to £31.6m.
An RSC spokeswoman said its production of Matilda The Musical, which continues to play to full houses in London, had a "significant impact" on figures.
There were 1,459 performances of 25 productions in 2012-13.
Fundraising, which includes money from individuals, companies and charitable foundations, grew by 28% to £4.1m.
The company said it now generated 73% of its own income, including through box office cash, trading income from other sources - such as restaurant money - and fundraising.
The RSC said the other 27% mainly came from Arts Council England.