Coventry council plans bid to land city of culture titles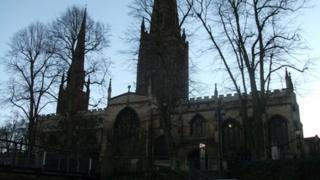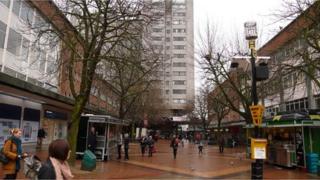 Cultural leaders in Coventry have declared the city is "as good as York" as it bids to become UK City of Culture and the European Capital of Culture.
The city council decided on Tuesday to investigate how it could make a bid and what the benefits might be.
If the idea is pursued, the council would compete for the titles of UK City of Culture in 2021 and European Capital of Culture in 2023.
Councillors said that in 10 years, Coventry would be "very different".
'Fabulous cultural offer'
Councillor Lynnette Kelly said Hull's status as UK City of Culture 2017 would give it a £60m boost.
"You have to decide early to bid for city of culture status - but it could all work out perfectly for us," she said.
"In 10 years we will be a very different city. Friargate will be developed over the next 10 years; a developer is working up a plan for city centre south and we are supporting business to invest to create jobs.
"Of course there is lots to be done before we decide to throw our hat in - that's why it's important we do our homework now to be sure it's right for Coventry."
Gary Hall, chief executive of Culture Coventry, which oversees four museums in the city, said Coventry had a "fabulous cultural offer".
"This is a massive opportunity for the city," he said. "I think we are as good as York and we should be promoting this city for all its cultural assets, so I'm particularly pleased we are now looking seriously at putting ourselves forward."