Coventry Ring road: Bridge torn down as development begins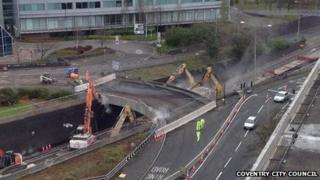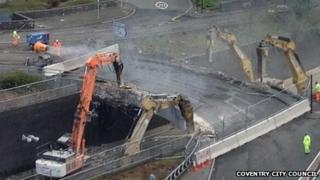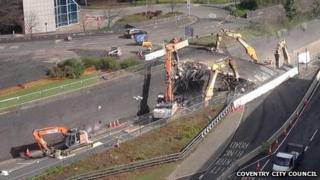 The destruction of a Coventry ring road bridge has marked the start of a year-long city centre redevelopment.
Machines - dubbed "bridge munchers" - arrived at about 09:00 GMT to begin demolition of the junction 6 bridge.
There were road closures across Coventry for much of the day while the city also hosted its annual half-marathon.
Closures at junction five and seven put in place to make way for the works will be lifted at 08:00 on Monday.
Council leader Ann Lucas said she was "sad" to see the 40-year-old bridge go but was excited about the project.
"You can't continually live in the past and this is part of a huge new opening for Coventry," she said.