Rugby police praise five-year-old 999 girl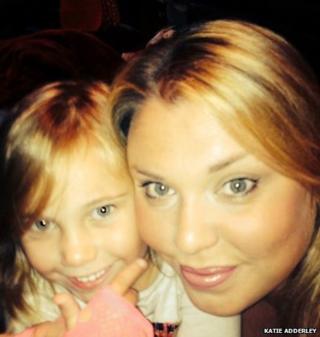 A five-year-old girl, who called an ambulance when her mother collapsed at home, has been praised by police.
Katie Adderley, 32, collapsed unconscious at her Rugby home, while getting ready to take her daughter Sienna to school.
Sienna had been told what to do in an emergency but it was the first time she dialled 999, Mrs Adderley said.
Police in Rugby described Sienna as a "superstar" on Twitter and are planning to present her with a certificate.
Sienna called 999 after being unable to reach her father at work last Thursday and waited while the police and paramedics arrived.
Mrs Adderley said: "Unfortunately she couldn't unlock the door but the police managed to get access to the property."
She said she and her husband had encouraged Sienna to be involved when her mother was ill so she would not be worried and would know what to do.
"But you never really know for sure if they have taken it on board...because people do panic and she's only little, so we are obviously really proud she did remember what we taught her," she said.
Mrs Adderley said Sienna was initially upset but calmed down after speaking to an adult and knowing help was on its way.
"I think I was more distressed when I came round and found the house was full of emergency services," she said.
Mrs Adderley added she hoped her experience would help other families to teach their children about what to do in an emergency.