Murder charge after stabbing in Holbrooks, Coventry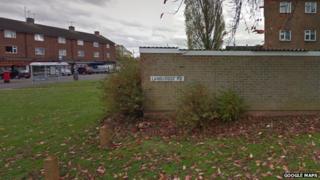 A man has been charged with murder after a body was found with stab wounds in a flat in Coventry.
Edwin Pyott, 43, of Langlodge Road, Holbrooks, was due to appear before magistrates in Coventry on Monday, West Midlands Police said.
The charge comes after a 44-year-old man was found stabbed in Langlodge Road, Holbrooks, just after 23:30 GMT on Thursday.
Police said they believed he had had died from a knife wound.
The victim has not yet been formally identified.