Coventry's 2-Tone music museum set to expand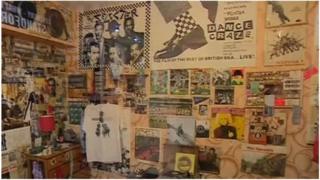 A music museum in Coventry is set to expand after attracting 4,500 visitors in a year.
The museum in the 2-Tone Village said it will create three more galleries dedicated to local music.
The museum, which opened on Ball Hill in 2013, charts the area's musical past with exhibits from bands like The Specials and The Selecter.
It said the new areas of the museum will open in an adjoining premises in the spring.
'Very exciting'
Much of the memorabilia on show has been donated by local people.
Exhibits include the original master tapes from The Specials' first recording session and a platinum disc awarded to The Moody Blues.
Financial director Julie Chambers said the museum's first year had been an "astounding success".
"We expected to be in this position in possibly year three, but opportunities arose and we are looking at more great gallery space," she said.
"It's very exciting."