More time to quiz Coventry murder suspects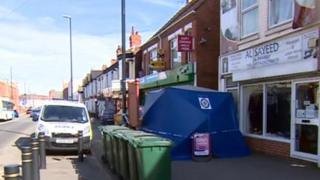 Police investigating the murder of a Coventry man have been given more time to question two suspects.
A 48-year-old man, who has not yet been identified, died in hospital on Thursday after being assaulted at his flat on Foleshill Road.
A 34-year-old man, and a woman, 20, were arrested on Thursday and officers have been granted an extra 36 hours to question them.
A post-mortem examination was carried out on Friday.
West Midlands Police said further tests were ongoing.