Coventry Motofest tunnel nightclub dropped after death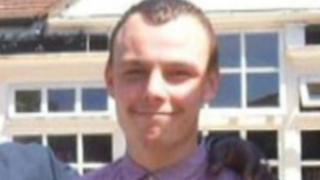 Plans to turn a road tunnel into a nightclub have been dropped as a mark of respect after a man died at a club.
Greyfriars Green on Coventry's ring road was to be transformed on 30 May as part of the Motofest motoring festival.
Daniel Kirkwood, 18, was found collapsed outside the Society Club in the city on 15 March and later pronounced dead.
Motofest 2015 festival director James Noble said it had decided to postpone the tunnel event for 12 months.
Five men have been charged with murder following the death of Mr Kirkwood, who had suffered a stab wound to his neck.