Coventry woman gets £504 court bill after dropping cigarette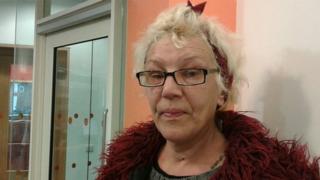 A Coventry woman has ended up with a court bill of £504 after dropping a cigarette end.
Kim Copeland said she had been treated as if she had committed a "major criminal offence".
She was initially fined £50 by council officers but the bill rose after the case went before magistrates in Nuneaton. After failing to attend, she was fined £304 with costs of £200.
The council said it had a "zero tolerance" policy towards litter.
Ms Copeland said she refused to pay the fine as a protest, and wrote to the council to complain about the way she had been dealt with.
She was then asked to attend the hearing in Nuneaton but said she was unable to be present because she cares for her son, who has autism.
"I've been treated like I have committed a major criminal offence," she said. "I find it shocking. They are now saying I will face imprisonment if I don't pay the fine."
Andrew Walster, who oversees the council's streets policy, said: "It costs us about £2.5m a year to clean the streets in Coventry. There are plenty of litter bins within the city."