Labour holds Nuneaton and Bedworth and Coventry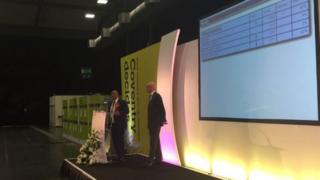 Labour has retained control of Nuneaton and Bedworth despite losing three seats to the Tories.
The party has dominated for almost all the council's history. Losing in the 2015 General Election was considered symbolic of national sentiment.
Labour kept control of Coventry which it has maintained since 2010.
Elsewhere Rugby Borough Council, which had been run by a minority Conservative administration, now has no overall control by a single party.