Help create Coventry's 2Tone taxi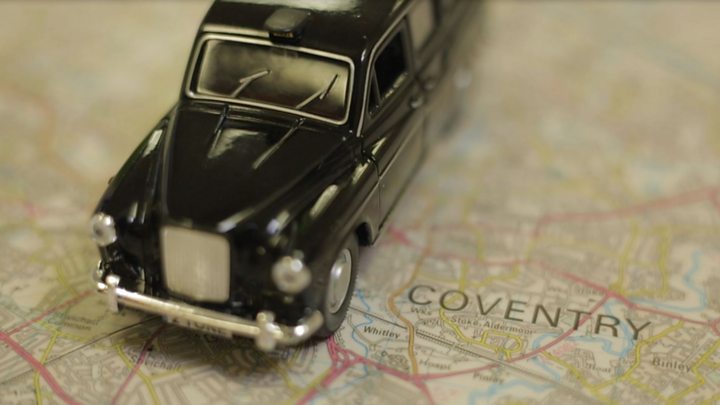 BBC Coventry & Warwickshire needs your help to decorate a taxi to celebrate the city and the people in it.
Coventry is famous for the 2 Tone music of the 1970s ska scene and manufacturing the iconic London Taxi.
Our 2Tone Taxi will hit the streets this autumn to tell the story of the city - the music, the monuments and the people.
We want to hear about the hidden gems - the characters and places you think we should be proud of and shout about.
It could be the park at the end of your street, the site of an old factory or a junction on the ring road.
Use the form below and we could be in touch to share your photographs and anecdotes on the BBC website.
Keep listening to BBC Coventry and Warwickshire as we meet the people helping us create the 2 Tone Taxi and hear your stories about the city.