Tributes to victims of Wolvey light aircraft crash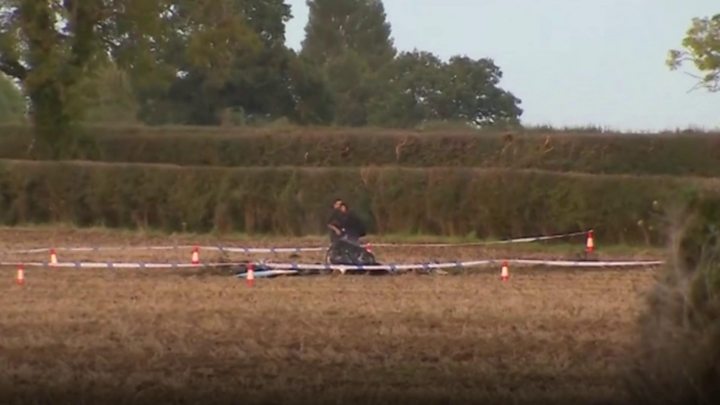 Tributes have been paid to two men who died in a light aircraft crash in Warwickshire.
Adrian Findlay, 55, from Rugby and Robert Stephens, 56, from Wolston died in hospital after the crash near Grove Farm on 28 September.
The aircraft had been "completely destroyed", an ambulance spokesperson said.
The Air Accidents Investigation Branch is looking into the crash, Warwickshire Police said.
Midlands Live: Disturbance at high-security prison "resolved"; Overturned lorry shuts M5 northbound
In statements released by Warwickshire Police, Mr Findlay's wife, Alison, said: "Adrian was well-respected and much loved by everyone he came into contact with.
"Our whole family and his many friends are in shock at such a sudden and tragic loss."
Mrs Findlay sent her "heartfelt thanks" for the support the family is receiving.
Mr Stephen's wife, Caroline, said: "Robert was a very hardworking, caring, family man and he lifted everyone's spirit the moment he entered a room with his cheeky sense of humour.
"Robert loved a challenge and went out of way to help others. He will be desperately missed by all his family and friends."
The two men were badly burned but managed to get out of the plane and run to a nearby farm for help.
The pair died the next day in hospital.