Kendal police station opens after £2.5m revamp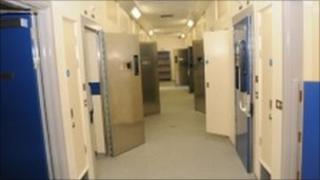 A Cumbria police station has undergone a £2.5m redevelopment, including a new custody suite.
The revamp at Kendal station has taken 17 months and includes 10 new cells and a bigger reception area.
Cumbria Police Authority had already committed to the project before budget cuts were announced.
Vice chair of the authority, Lynda Shaw, said the old custody suite at the station in Busher Walk had reached the end of its "shelf life".
Ms Shaw said: "We are fortunate to have been able to invest in the refurbishment of some outdated facilities in Kendal police station during such a tight financial climate."