Search for missing Lake District walker resumes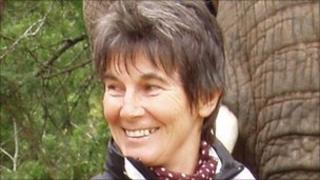 The search for a walker resumed in freezing conditions in Cumbria, five days after she went missing.
As overnight temperatures in parts of Cumbria plummeted to -10C, concern was mounting for Gwenda Merriott who was last seen in the Ambleside area.
The search for the 60-year-old, from Wilton, near Marlborough in Wiltshire, began on 30 November.
Elsewhere in Cumbria some roads were closed and travel disrupted because of heavy snow and ice.
Volunteers from several mountain rescue teams, some using specially trained dogs, searched areas around Loughrigg and Great Rigg near Ambleside, after fresh sightings of Ms Merriott were reported.
However, police said nothing was found.
Posters have now being put up and hotels and B&Bs are being contacted in the hope of tracing her.
Meanwhile travellers across Cumbria faced further problems with some roads still closed.
The A66 at Brough, A592 Kirkstone Pass, Wrynose Pass between Eskdale and Little Langdale and Corney Fell Road in Corney, were all closed because of snow.
Virgin West Coast and First Trans Pennine Express said services were subject to delays because of the freezing conditions.
Cumbria Police have urged drivers to make journeys only where absolutely necessary.
Most bus and coach services are operating normally, although passengers have been warned of restrictions on estate roads and outlying areas which had not been treated.