Campaigners' chance to buy Lonsdale Alhambra cinema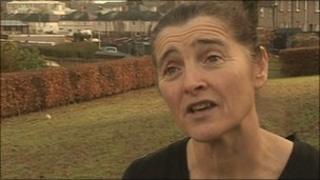 People in a Cumbrian town campaigning to keep their cinema open have been given three months to raise £750,000 to buy it.
Although the Lonsdale Alhambra cinema in Penrith is profitable, the Bingo hall next door is not and its owners want to rent out both sites.
Owners of the building, Graves (Cumberland), has now agreed to sell if the money can be raised.
Campaigners say they are optimistic the buy-out can be done.
Campaigner, Dawn Coates, said: "It can be done and it has been done by other communities.
"We now need a business plan and a strategy to move forward."
Petition signed
The cinema's manager, Darren Horne, said: "We are obviously delighted that we have another two months to trade which will allow us to show some of the wonderful films that have been Oscar nominated.
"We wish the campaign group the best of luck and support them in trying to raise the funds required."
Earlier this month a campaign was launched to try and save the cinema and a petition was signed by 2,900 people.
Graves (Cumberland), originally said the cinema would close on 3 March.
A statement said the decision was not made "lightly" and thanked staff for their loyalty.
It said every effort had been made to make the bingo hall a success but this had failed and had had a knock-on effect on the cinema.