Texts sent to gunman Derrick Bird during shootings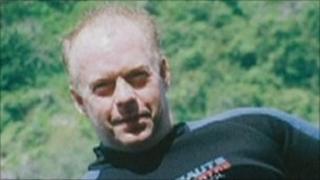 A police negotiator made a number of attempts to contact Derrick Bird via his mobile phone in the middle of his shooting rampage, an inquest has heard.
Inspector Craig Lory told the jury that he was in Whitehaven on an unrelated matter when he heard about the shootings over his police radio.
He sent text messages and repeatedly phoned Bird but received no reply.
Bird, a 52-year-old taxi driver, killed 12 people and injured 11 before turning the gun on himself on 2 June 2010.
During the inquests into the deaths, Mr Lory said: "I phoned Derrick Bird on his mobile phone. I received no reply.
"I left a message asking him to stop and to contact me.
"I continued calling the mobile and texted him, asking Bird to stop what he was doing and reassuring him he would not be hurt.
"I received no reply."
He added that during his 20 years with the police he had never "seen the like" of an incident like this.
"How brazen the offence was, and how much information was flowing into us at such a rapid rate of knots," he said.
"My main drive, my main goal, is to ensure the safety of the public. Ensure nobody else was hurt."
The inquest also heard from Paul Wilson, a fellow taxi driver injured by Bird.
He was shot in the face when Bird called him over to his car, but said that at first he thought it was "a prank".
It was only when he was told he had been shot that he put his hand up to his face and realised he was bleeding.
Speaking outside court after giving evidence Mr Wilson said: "Although I do think about what happened, I don't dwell on it, I live for tomorrow."