Gateshead to bid for city status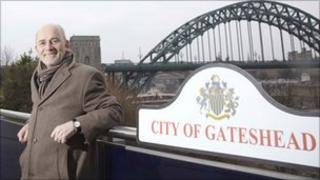 Gateshead is to bid for official city status, giving it the same standing as neighbouring Newcastle.
The town is one of a number hoping to win the title as part of the Queen's Diamond Jubilee celebrations in 2012.
There are hopes cultural and commercial attractions such as the Angel of the North, the Sage Gateshead, the Baltic and Metrocentre will boost its case.
The announcement of the bid is being made at a meeting of the Labour-led authority later.
Leader of Gateshead Council, Mick Henry, said: "Gateshead is an ambitious and forward-looking place and in the current difficult economic times it's totally appropriate that we look to an inspiring goal.
"We have fantastic assets and a remarkable history. We believe we are a city in all but name.
"Now we're asking local people and businesses to support this bid and take part in the great things it could bring in return."