Cumbria Police staff offered voluntary redundancy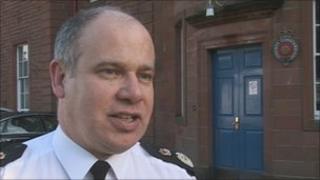 A voluntary redundancy scheme has opened up to all Cumbria police staff.
The force has to cut its budget by £18.7m over the next four years as part of the government's spending review.
It said this was a 20% budget cut in real terms. Police staff numbers will drop to 600 by March 2012, a reduction of 235 posts since March 2010.
About 100 police officer jobs will also be axed. The constabulary has had a recruitment freeze since July 2010.
Chief Constable, Craig Mackey said: "Work has been taking place for some time to identify how we can reduce the number of police staff posts.
"Additionally, there are a number of consultations currently underway with staff."
He added that compulsory redundancy would continue to be used "after all other avenues have been exhausted".