Furness heart failure patients boosted by £97,000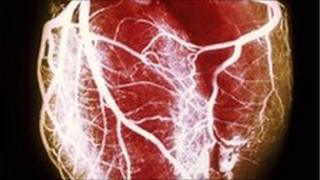 A grant of £97,000 is to be spent improving community care for Cumbria patients with heart failure.
NHS Cumbria in Furness will use the money to set up a team of nurses who will carry out frequent patient home visits and run community clinics.
More than 700 people in Furness have heart failure which does not mean the heart has stopped, but that it is not pumping blood efficiently.
The money is being donated over two years by the British Heart Foundation.
Symptoms of the condition include extreme tiredness or breathlessness.
Quality of life
It affects about 900,000 people in the UK and can be triggered by high blood pressure, heart attacks and heart rhythm or valve abnormalities.
Dr Geoff Joliffe, who is the lead GP for Furness, said: "Heart failure is a big cause of serious ill health, with around 30 to 40% of people diagnosed with the condition dying within a year.
"This sadly means that many sufferers are in and out of hospital, which can affect their quality of life.
"We will now be able to get this team up and running and hopefully see more patients able to manage their condition and stay out of hospital for longer."