Bakery chain Greggs confirms Penrith job losses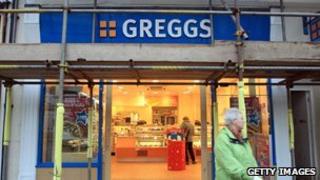 Bakery chain Greggs is to axe up to 55 jobs in Cumbria as it opens a new state-of-the-art factory.
The Tyneside-based firm, which earlier this month reported record profits of £52m for 2010, is opening the £4.5m bakery in Penrith in September.
The facility will replace two older bakeries in the town, which between them employ about 150 people.
Chief executive Ken McMeikan said the decision to reduce staff numbers was "regrettable, but necessary".
The new bakery will make products for 1,500 Greggs shops around the UK.
Mr McMeikan said: "This is terribly sad because we have wonderful staff in Cumbria.
More shops
"We decided to invest in a smaller bakery that would supply products nationally.
"But there just was not the demand in terms of new shop openings around Cumbria to justify building a much bigger bakery, which would have secured more jobs.
"We are securing 100 of the jobs in Cumbria for the long term, but it is very sad that we could not accommodate everyone."
Earlier this month the chain, which is the largest of its kind in the UK and employs about 16,800 staff, reported a 7.9% increase in profits.
It still plans to add a further 80 shops, but has warned it is likely to be hit by rising commodity prices.