Project to document the industrial heritage of Cumbria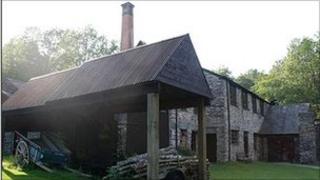 Social networking is being used to document the industrial heritage of Cumbria.
English Heritage is compiling the industrial heritage at risk register and is using the photograph sharing website Flickr to help gather information from the general public.
Visitors to the website are being asked to upload images and comment on their favourite industrial buildings.
Feedback via the website will form part of the Heritage at Risk register.
Henry Owen-John, Regional Director for English Heritage in the North West, said: "Everywhere one looks there are visible reminders of the Industrial Revolution.
"Much of this industrial heritage is now at risk and the current economic climate isn't helping".
Examples of industrial heritage found in Cumbria, but not necessarily at risk, include:
Stott Park Bobbin Mill near Newby Bridge
Nenthead Mine near Alston
Duddon Furnace at Broughton-in-Furness
Haig Colliery and Saltom Pit in Whitehaven
The annual English Heritage Heritage at Risk register is published in October.