Lady Gaga event in Carlisle attracts 500,000 ticket bids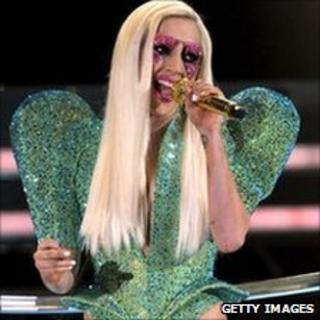 More than 500,000 people have registered for Radio 1's Big Weekend two-day music event in Carlisle.
Lady Gaga and the Foo Fighters have drawn more people than ever to apply for the 40,000 free tickets available.
A ballot will be held for the tickets and local people will be given priority. Those interested have until 7 April to put their name down.
The event will take place at Carlisle Airfield on 14 and 15 May.
Bruno Mars, the Black Eyed Peas, Plan B and Tinie Tempah will also perform.
Last year's event attract 480,000 ticket bids.
When the Big Weekend was held in Bangor in September 2010, it brought an estimated £3.5m into the local economy.