Fraud ID warning to young drinkers in Barrow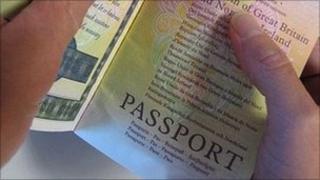 People have been warned they could lose their driving licences or passports if they lend them to young drinkers.
Cumbria Police said there had been a growing trend in youngsters trying to con their way into Barrow's pubs and clubs using friends or relatives' ID.
Every weekend about five items of fraudulently-used identification are confiscated by bar and door staff.
These are then returned to the issuing agency, and there is no guarantee a replacement will be issued.
Sgt Ian McClymont said: "It can be a massive inconvenience for the friend or relative that lends a minor their ID.
"We send all the confiscated driving licences to the DVLA and it will be the responsibility of the owner to reapply for their license.
"The passports that have been confiscated are also sent to the Home Office so the owner will have to re-apply.
"Abusing a passport in this way is considered serious, and there is no guarantee that the person will be re-issued with another passport."