Appleby Horse Fair 2011 dates confirmed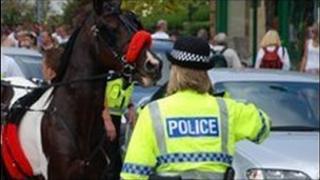 The dates for this year's Appleby Horse Fair have been confirmed.
Thousands of people attend the annual event, which is billed as one of Europe's largest gatherings of Gypsies and travellers.
This year's fair will take place between 2 and 8 June, with the main event days on 3 June and 5 June.
Police said they expected 50,000 people this year. They warned they would not tolerate street fighting or violence.
Last year, arrests were down 50% but some travellers complained of heavy-handed tactics by the police.
A report into the 2010 event in June concluded that organisers and police failed to balance the needs of the different communities involved.
The main licensed sites for Appleby Fair will not open until 0400 BST on 2 June.