Pilot dies in Cumbria light plane crash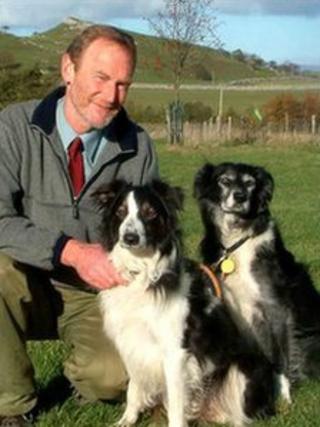 A pilot has died after his light plane crashed in Cumbria.
David George Watt's plane came down close to the village of Hartley, near Kirkby Stephen, at about 2000 BST on Thursday.
Emergency services and search and rescue teams were called but Mr Watt, 64, from Ladthwaite, Kirkby Stephen, was pronounced dead at the scene.
Cumbria Police said it would assist the Air Accidents Investigation Branch with its inquiry into the crash.
Mr Watt served as a local dentist for many years and was a member of the Kirkby Stephen mountain rescue team for more than 30 years.
It is understood the plane he was flying was one of two he had built from kit form.
His friend and colleague at the mountain rescue team, Arthur Littlefair said: "He was a keen pilot and passionate about flying and had been doing it for many years."
He said he was a valued member of the mountain rescue team and added: "He brought with it a dedication, commitment and enthusiasm to that role.
"He was well recognised as a skilled search dog handler with the Lakes Search and Rescue dog association bringing with it the experience that comes from training and many years of call outs."