Lifeline for threatened Cumbria bus routes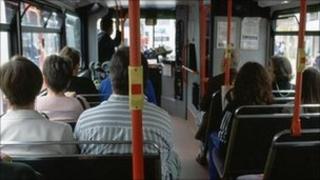 Twelve bus routes in Cumbria which had been facing the axe will be retained.
In March the county council announced plans to make savings of £340,000 by withdrawing subsidies for 19 of the least well-used routes.
However, after discussions with passengers, parish councils and operators, alternative funding and commercial options were found for some.
The 12 will operate alongside the commercially-run bus routes and the council's subsidised bus services.
Councillor Tim Knowles, Cumbria County Council's cabinet member for passenger transport, said: "I'm delighted alternative funding and commercial options for these 12 bus routes have been developed, while at the same time making necessary savings.
"We are stressing to communities, parish and district councils that we are willing to work with them in the future to explore how transport can be delivered in their areas."