Police warn of drugs mixed with horse tranquiliser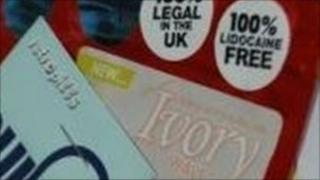 A warning has been issued after a number of drug users fell ill after taking substances mixed with horse tranquiliser and plaster.
Contaminated batches of the banned drug Mephedrone and the "legal high" Ivory wave have been circulating in west Cumbria, police said.
A spokesman said the effect on users of tainted drugs was "unpredictable" and warned them to be on their guard.
They are being urged to get medical help if taken ill.
Det Sgt Jason Robinson, of West Cumbria CID, said: "Taking drugs is a dangerous habit under any circumstances.
"Naively, people may consider substances such as Ivory Wave safe - just because they are currently classed as legal.
"These substances are often mixed with other substances, like bath salts, and so you can never predict how an individual will react to them."