Cumbria GPs in joint and muscle scan pilot 'to cut waiting'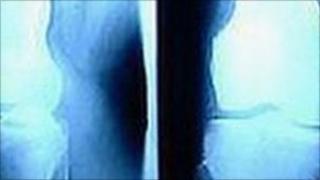 Patients with joint and muscle problems in Cumbria are to get a quicker diagnosis as part of a pilot scheme.
Previously patients in South Lakeland had to be referred to hospital, often travelling to Preston for an ultrasound scan before diagnosis and treatment.
Now GPs will be able to book them for a scan, cutting out the need for a hospital appointment.
The pilot scheme will last for a month and the scans will be carried out by a sports injuries consultant in Sedbergh.
A spokesman for NHS Cumbria said: "Patients with knee, shoulder, elbow, back or ankle pain are referred to hospital to undergo another consultation.
"They then have to wait before receiving a separate appointment for an ultrasound, even before a diagnosis is made.
"This means that it can take longer to diagnose problems or to rule certain conditions out.
"Now a GP can refer a patient directly for an ultrasound scan and book them an appointment in their surgery."
If the pilot is successful it will be rolled out on a more permanent basis.