Cumbria's new Blue Badge guides finish training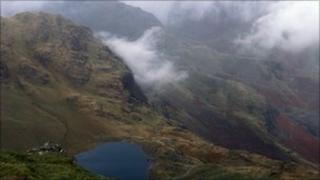 The first new Blue Badge tourist guides in Cumbria in over 10 years have finished their training.
It has taken the 23 of them a year of training and eight exams to reach the standards required by the Institute of Tourist Guiding.
They will now be able to work as freelance guides informing visitors to the county about the area.
Many of them offer assistance in languages such as Portuguese, French, German and Japanese.
Jill Cannon Jones, one of the new recruits, said: "The course was really enjoyable, but we had to study very hard for a year with two classes per week."
According to Nicky Godfrey-Evans, one of the trainers, the reasons courses have not been held recently are the intensive course required to meet the institute's standards and not wishing to saturate the market with guides.
The Guild of Registered Tourist Guides represents Blue Badge members. It was founded in 1950 and has about 700 full members.