Self-service machines for Carlisle library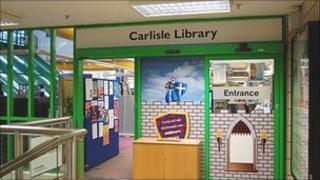 Carlisle library is due to be revamped for the first time since it opened 25 years ago.
The £100,000 refurbishment will include the installation of self-service machines, allowing people to borrow and return books themselves.
Stock will also be re-arranged and there will be a new layout for the computer area.
During the work, which starts on Monday and is expected to last a week, the library will offer a limited service.
Councillor Gary Strong, Cumbria County Council's cabinet member responsible for libraries, said: "The changes will allow more library staff to get out from behind the counter and really provide a service which involves interacting with library customers."
The county council is currently carrying out a consultation on a shake-up of its library service.