Tony Brunskill boy rape charge changed to grooming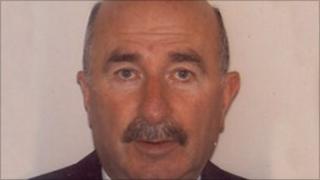 A Cumbrian politician who was accused of rape and sexual assault has had charges against him changed.
Ex-Eden District Council chairman Tony Brunskill, 65, was accused of raping a boy and inciting him to engage in sexual activity between 2007 and 2010.
He was also accused of sexually assaulting a boy while working at a school in Lancashire in the 1970s.
He now faces one charge of grooming, seven counts of sexual activity and nine counts of indecent assault.
Mr Brunskill, of Salkeld Dykes near Penrith, was due to enter a plea to the original charges at Carlisle Crown Court on Wednesday, but the prosecution instead outlined the new charges.
The grooming and sexual activity charges relate to a Cumbrian boy, while the indecent assault charges are in connection with his time in Lancashire.
Mr Brunskill's defence counsel told the judge he would plead guilty to the charges, and he was remanded in custody to appear at the same court next Tuesday.