Windermere jetty project will boost visitor numbers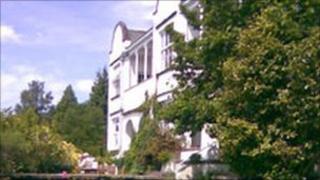 A project to attract larger passenger vessels to Windermere in the Lake District is due to open within weeks.
The first new jetty to be built on the lake in 80 years will be able to accommodate larger steamer vessels.
It is part of an £800,000 scheme to revamp the Brockhole visitor centre, based in an historic country house.
The Lake District National Park Authority (LDNPA) said it was hoped the project would boost Brockhole visitor numbers from 70,000 a year to 400,000.
A spokesman for the authority said: "This project is the first major floating jetty on the lake.
"The jetty not only improves accessibility, but is also a clear statement about our commitment to the environment.
"The system used to secure it meant not having to drill into the lake bed as the blocks that anchor the jetty are pre-caste and gently lowered onto the bed."
Brockhole was once the holiday home of a wealthy Victorian family, the Gaddums.