Posthumous award for Honister Slate Mine boss Mark Weir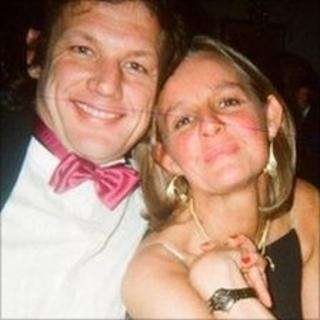 A Cumbrian businessman who died in a helicopter crash has been posthumously recognised as the county's tourism personality of the year.
Father-of-three Mark Weir, 45, who ran Honister Slate Mine in Borrowdale, near Keswick, died when his Gazelle aircraft crashed near the mine on 8 March.
Cumbria Tourism chairman Eric Robson said Mr Weir had shown "spirited dynamism" in all his endeavours.
It is the first time the award has been granted posthumously in 23 years.
Mr Robson said: "Whether you agreed with him or not Mark Weir was easily one of tourism' s larger than life personalities.
"You have to credit his ability to pick up a derelict mine on the top of a mountain and, through his sheer energy and vision, turn it into a popular award-winning tourism attraction visited by more than 60,000 paying visitors a year.
"He also single-handedly revived an ancient Lake District slate mining industry and in the process created new jobs for people across a sparse, rural valley where new employment opportunities are rare."
Mr Weir's partner Jan Wilkinson and mother Celia Taylor-Weir collected the award at ceremony at the Rheged Centre in Penrith on Tuesday.