Cumbrian architect Richard Booth jailed for wife attack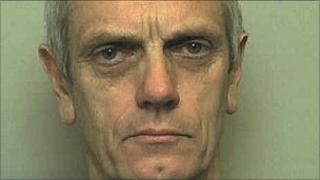 An architect has been jailed after he hit his wife's head twice with a hammer at their Cumbrian home.
Richard Booth, 57, struck his wife Gaynor, 56, shortly after he found out he was losing his job.
She suffered serious injuries in the attack in Newby East, near Carlisle, in December but is recovering.
Booth had earlier pleaded guilty to wounding with intent and was jailed for six years and four months at Preston Crown Court.
An alternative charge of attempted murder had been dropped because Mrs Booth, who was a former chief horse steward at the Cumberland Show, would not give evidence against her husband.
Financial troubles
Tim Evans, prosecuting, said there were a number of unanswered questions.
He said: "Why Richard Booth behaved as he did we will in all probability never know.
"There was a troubled financial background with a series of financial work problems coming to a head."
The court heard he could not remember inflicting the injuries but accepted he was responsible.
Simon Berkson, defending, said: "This case is best described as a tragedy for all those concerned.
"It is right to say that the defendant could not believe what he has done, nor can those who know him well."
Isolated incident
Sentencing Booth, judge Mr Justice Irwin said he noted the "remarkable" support to the defendant by his wife and two sons.
He said: "Your very serious assault on your wife apparently came from the blue. That seems to remain the case after all the inquiries that have been made.
"Unknown to your wife in the build-up to this, you had been handed a redundancy notice on 20 December last year. Although that was not unexpected, it could not have been pleasant news.
"All that said, such events as that are not of such an extreme nature they appear to be a comprehensible explanation for what you did."
He said he was satisfied it was an isolated incident and Booth was deeply remorseful.