Apprentices boost as Sellafield takes on 230 new staff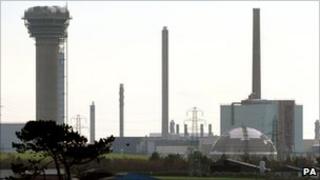 The Sellafield nuclear repossessing plant in Cumbria is taking on 230 additional staff.
Up to 150 of the posts will be filled by apprentices and graduates, while the remainder will recruited for control room, monitoring and process roles.
The company said the move followed a review which sought to ensure enough skilled staff were in place to carry out the decommissioning of the site.
A spokesman said the firm was committed to developing "home-grown talent."
He said: "This level of recruitment of fresh talent into Sellafield demonstrates our commitment to career development, skills and education in west Cumbria.
New power station
"Recruiting at starting entry level allows us to develop home grown talent, particularly important in the current national and local economic climate."
A spokesman for the Nuclear Decommissioning Authority added: "It is vitally important to bring the next generation of workers into the business, equipping them with the necessary skills and training to see these tasks through.
"We've developed a strong commitment to giving people the skills and training they need to maximise their potential and also by investing in infrastructure and training."
Sellafield has been earmarked as one of eight sites to get a new nuclear power station.
The plans will now have to go through Parliament and the planning process, but ministers hope the new facilities will be up and running by 2025.