Pets blessed in Carlisle Cathedral service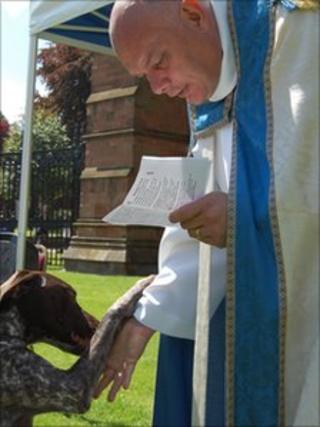 Animal lovers took their pets to a service on Tuesday to be blessed.
Held in the grounds of Carlisle Cathedral, in Cumbria, the service of blessing for domestic pets was led by Canon Michael Manley.
About 50 people, attended the service, which included hymns and a bible reading.
The event was one of a series of events being held as part of Love Parks Week, a national scheme to celebrate public green spaces.
Canon Manley, the cathedral's canon missioner, organised the service to give thanks for all creatures.
The event was held in bright sunshine beneath the east window of Carlisle Cathedral.