Cumbrian tourist attractions concerned by fuel prices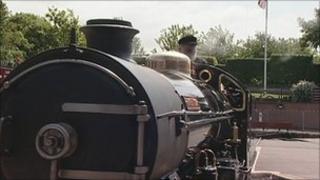 Rising fuel prices and the fragile economy are causing concern for some of the best known tourist attractions in Cumbria.
The company which runs both the Ullswater Steamers and the Ravenglass Railway says it is paying 75% more for fuel than it did four years ago.
A spokesman said if visitor numbers fall significantly it could struggle to maintain these pieces of history.
The Ravenglass and Eskdale Railway opened in 1875 to transport iron ore.
Jim Walker, from the railway, said: "It is proving to be quite an interesting year. People's incomes are squeezed, but also our costs are increasing.
"So you have to work doubly hard to get the passenger numbers we need to make the railway viable."
He said the rising price of diesel used to run the Ullswater Steamers had added almost £30,000 to annual running costs.
Mr Walker added: "We don't do fuel surcharges as a company, therefore we have had to swallow any increases that have come our way.
"We have increased prices marginally this year because of all of our costs going up, but we have tried to keep a lid on it to make it attractive."
Both attractions are reporting good visitor numbers this season.
However, with the increasing costs of driving to the more rural areas of Cumbria the company is concerned that this could soon change.