Cumbria County Council surveys Sure Start use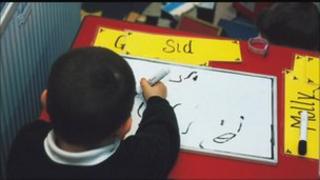 Parents who have used Cumbria's Sure Start children's centres have been asked to rate their experience.
The county council wants to find out how well the 28 centres are used and the satisfaction levels of the services they currently provide.
The facilities provide support and information for parents, prospective parents and children.
From 1 September, new contracts are due to start with Banardo's, Action for Children and Howgill Family Centre.
These will extend services to young people up to and including the age of 19.
The survey is available on the council's website or from all Sure Start centres.