Witness appeal over Dale Burns' death after Tasering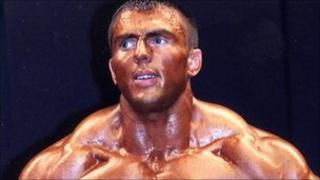 A police watchdog investigating the circumstances surrounding the death of a Cumbrian man after he was Tasered by police has appealed for witnesses.
Dale Burns, 27, died after officers tried to arrest him on suspicion of criminal damage at his home in Barrow.
A Taser was deployed a number of times during the incident on Tuesday night.
The Independent Police Complaints Commission (IPCC) wants members of the group which gathered outside the flat on Hartington Street to get in touch.
It is thought they might have witnessed some of the events, including Mr Burns being taken to a police van.
'Utmost urgency'
IPCC Commissioner Naseem Malik said: "We recognise that any potential link between Mr Burns' death and the use of a police Taser is of considerable interest and concern.
"Therefore we have asked for further tests that may establish a cause of death to be conducted with the utmost urgency."
He added: "Investigators yesterday met with Dale's mother and father to explain our role, what we know so far and how the investigation will progress.
"It is obviously a difficult time for them and I will be offering to meet them personally to keep them informed."