Redundant Carlisle cancer patient starts new business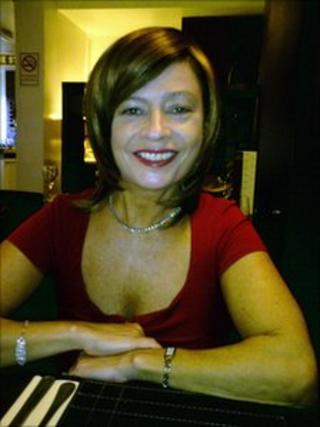 A woman from Cumbria has started her own business after she was diagnosed with cancer and made redundant in the same month.
Sandra Jones, from Carlisle, started her boutique and mobile wig service, while receiving treatment for breast cancer.
She is now setting up sessions to help recovering women exercise in a sympathetic environment.
Hair loss and low fitness levels are often side-effects of the drugs used in the cancer recovery process.
The 45-year-old, who was diagnosed with cancer in March 2011, said: "Before my diagnosis I would keep fit every day, it was something that was hugely important to me. Then, after diagnosis, the life changing situation, it effects not [just] your emotional but physical wellbeing.
"Fitness is such a huge factor and I wanted to create an opportunity for people in this situation.
"So what I wanted to do was introduce some normality and some routine back into peoples lives when they are going through treatment."
The gym and swim sessions will take place at the Morton Pool and Fitness Centre, Carlisle. Mrs Jones hopes to take the concept further and introduce the idea countywide.
Self conscious
Speaking ahead of the first exercise session, she said: "I'm really looking forward to it and I hope it has the benefits and the impact for people to bring normality back into their lives, and give them some opportunity when this treatment can take over in so many ways."
The sessions are also available for people who are self conscious about hair loss due to other medical conditions. Friends and family are also encouraged to attend.
Looking to the future, Mrs Jones will be a key speaker on behalf of the British Chamber of Commerce at the Business Women event to be held in Cumbria during November.
She is also a keen fundraiser for cancer charities, having recently raised £3,200 at a local charity race night for Cancer Research UK.
Born and educated in Scotland, Mrs Jones relocated to Carlisle where she met her husband.
Mrs Jones worked for Cumbria County Council in children's services for about 11 years before being made redundant.
She is currently receiving treatment.