River Eden study aims to reduce farm pollution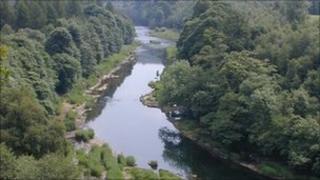 Water quality monitoring stations have been set up along the River Eden in bid to reduce agricultural pollution.
Experts from Newcastle, Durham, and Lancaster universities want to find ways to prevent farm waste affecting water quality.
Water samples from the 10 stations will be regularly analysed and results posted online.
The project is being funded by Defra, which hopes farmers will use the information to reduce pollution.
A spokesman for Defra (Department for Environment, Food and Rural Affairs) said: "The live, real-time data, made available via the web, can be used by councils, rivers trusts and the public to help in understanding how to improve river water quality where they live.
"Water pollution from agriculture can arise from artificial fertilisers, livestock manures or soil erosion and is strongly affected by the way the soil is managed."