Former Carlisle Bishops' home Rose Castle to be sold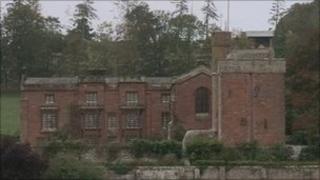 Church commissioners have decided in principle to sell the former residence of the Bishop of Carlisle, Rose Castle.
In 2009 they said the Grade I-listed building was unsuitable and the current bishop moved out earlier this year.
The commissioners said the marketing of the property would be delayed until autumn 2013 to give campaigners the chance to raise funds to make a bid.
The group hopes to stop the property being sold into private hands and public access restricted.
The commissioners said they would start formal consultations with the Diocese of Carlisle and English Heritage to discuss the nature and terms of the proposed sale of the property, near Dalston.
In a statement, they explained the decision to delay the sale to give the group the chance to raise funds to make a competitive bid.
The statement said: "This decision is in recognition of the historic and architectural significance of Rose Castle and the desire by a local group (the Friends of Rose Castle) to see the property and its gardens opened for public access."
They said the decision was based on their financial responsibilities towards their beneficiaries and what the proceeds from the sale could be used for.
The Friends of Rose Castle want the public to have access because of the building's history and location.