Eric Davies jailed for 'prolonged' child sex abuse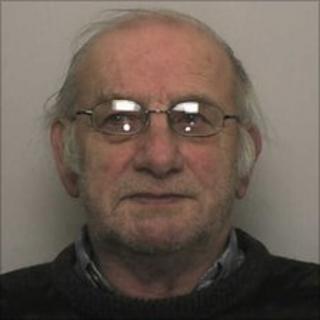 A Cumbrian man has been jailed for 16 years after being found guilty of sexually abusing two children under the age of 13.
Eric Davies, 70, from Noble Croft, Aspatria, pleaded not guilty to 11 counts of rape and six counts of sexual assault at Carlisle Crown Court.
The offences occurred over a period of six and a half years, between 2004 and 2010.
Det Sgt Duncan Brooker said it was a "nasty case of prolonged sexual abuse".
The offences came to light when one of the two victims finally disclosed the abuse to her mother and subsequently to the police.
Mr Brooker said: "This was a nasty case of prolonged sexual abuse against young and vulnerable victims, who have been incredibly brave in coming forward and telling us about what happened.
"Had the victims not come forward when they did, no doubt this abuse would still be continuing to this day.
"The sentence that has now been handed out to Davies is one that reflects the depraved nature of the acts that he perpetrated and should hopefully serve as a deterrent to other would be abusers."