Keswick flood defence work to start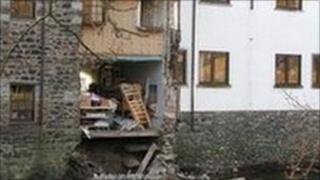 Work is set to begin to build a £6m flood protection scheme in Keswick.
The Environment Agency has said that more than 180 homes and businesses at risk of flooding from the River Greta will benefit from the scheme.
Keswick has a history of flooding, the most recent being in November 2009, which affected 140 homes in the town.
On Monday, work will begin building a new flood defence wall along High Hill. The work is expected to last a total of three months.
On 18 October, United Utilities will temporarily close Main Street from its junction with Rawnsley Hall car park to Tithebarn roundabout.
This is so water and gas mains can be moved to make way for new sewers early in 2012.
The road will reopen on 18 November.