Nominations open for Cumbria Sports Awards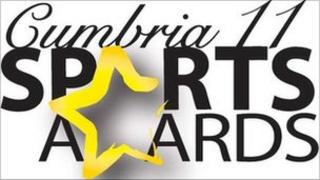 Nominations are open for the 2011 Cumbria Sports Awards.
The annual awards ceremony highlights work done by the many hundreds of volunteers involved in sport in Cumbria as well as professional participants.
Organised by Active Cumbria, nominations recognise sporting achievement in over 12 categories including coaching and leadership.
Previous sports personality of the year winners include bowls player Stuart Airey and judo player David Hughes.
Stuart Airey, said of his 2010 win: "Winning this award last year was a great surprise and it brought what was a successful years bowls to a brilliant end. I am always keen to encourage other people to see bowls for the great sport it is and give it a try."
Emma Martin, from Active Cumbria said: "This is an opportunity to recognise anyone who you feel has achieved great things locally or who has made a huge voluntary contribution to sport in Cumbria during 2011.
"Whatever the sport, we're searching for your local sporting hero, so get nominating!"
Nominations close Friday, 21 October 2011.
The award ceremony, hosted by BBC Radio Cumbria presenter Gordon Swindlehurst, will take place on Friday, 25 November, at the Low Wood Hotel, Windermere.