Grasmere former codebreaker's house gets new tenants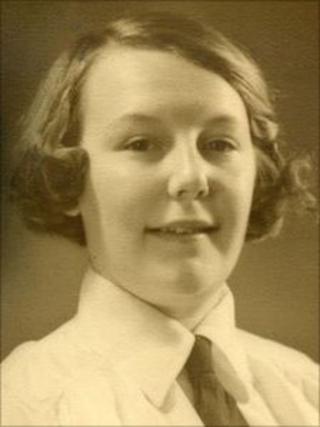 Money left in a former codebreaker's will has helped provide a home for a Cumbrian couple.
Joan Nicholson helped to crack the German Enigma code during World War II and served at Bletchley Park.
She retired and died in Cumbria and in her will left her £1m estate, including Cragfoot Cottage, to the Lakeland Housing Trust.
The trust acquires, modernises and manages traditional properties for renting to people in South Cumbria.
The house has now been cleared by the trust and is ready for its new tenants to move in.
Mark Broomhead and Lisa Timpson, whose families have lived in Grasmere for six generations, have been selected to move into the cottage.
The couple were chosen out of 28 applications to rent the house for £82 a week.
Reasons they were chosen include having local links with Grasmere, owning their own painting business and beauty therapist firm respectively and employing local people for their businesses, the trust said.
The tenancy will last two years, after which, the couple will have to prove they still abide by the trust's rules which include not having another home.
'Astonishing' life
Miss Nicholson's official war records described her as a Foreign Office linguist, but her French and German skills were seized on by naval intelligence.
She died in May, aged 87, and left a house full of possessions which Lawrence Harwood of the trust cleared out.
Mr Harwood said: "It was a tip, but an educated tip because its contents were amazing and revealed her life, that nobody had fully known about, as we gradually went through the clearing of the place, it was astonishing.
"When I first walked in you could hardly get through the front door, it was cold, damp, chilly and that's how Joan lived in it.
"She turned down a refrigerator, gave it away, never had a television set and she wrote notes advising herself on what to do with the stock market."
Competition was fierce for the house, even some of the couple's friends were left disappointed, but they say having their own house in Grasmere is important to them.
Miss Timpson said: "We have businesses in the village and we employ local people, so it's vital we stay in the village and we have family here."
Mr Harwood from the trust also said they plan to either buy or build two more houses with money left by Ms Nicholson.